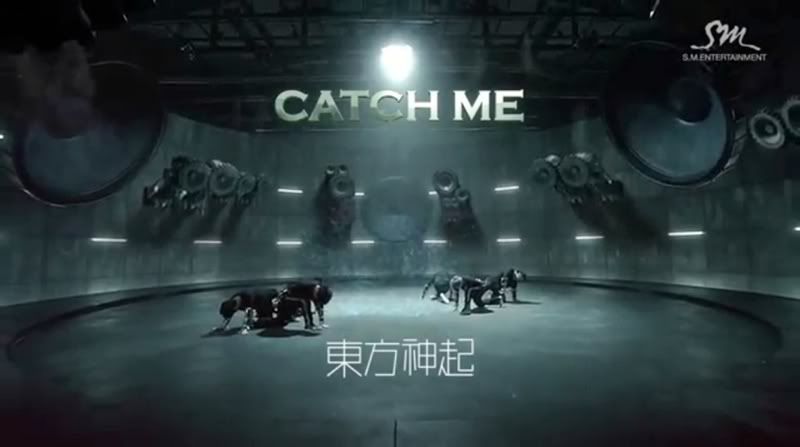 I don't have much to say about TVXQ's Catch Me music video because:
It's not a mini-movie kind of MV. I want my video to have a story so I can decipher it at every angle and bash the girl who gets to romance Yunho and Changmin. Bummer!
It's more of a dance routine MV. What am I supposed to say about it?  I am no dancer!
But I'm going to improvise and write my own story for this video because I can. Consider it as a fan fiction written by a hallucinating fan.
Let the crazy begin!