Moon Geun Young In Cinderella's Sister
That drama is full of angst and it made me realize that I really don't like watching melodramas. It takes a lot of energy watching a drama where you get so frustrated because of the plot and you end up hating everyone in it for being a bitch, an a-hole, a do-gooder and all that.
But I take exemption...
Especially when my favorite actors are the main leads, like my only melodrama fix last year
Miss Ripley
starring
Park Yoochun
. Even if I had to endure
Lee Da Hae
's face on that one and even if I had sudden health issues after watching it.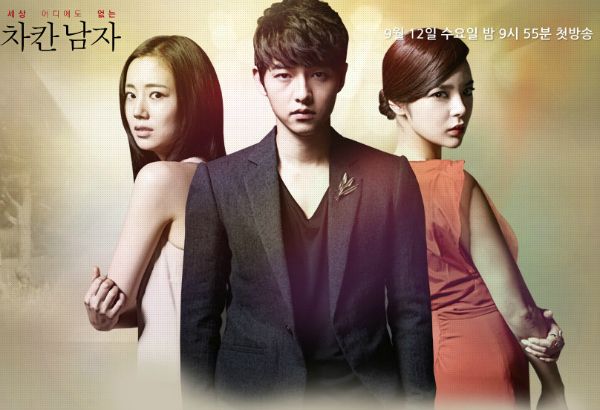 Nice Guy
Right now I am currently following the melodrama
Nice Guy
starring
Song Joong Ki
and
Moon Chae Won
. I loved them both in their sageuk roles in
Sunkyunkwan Scandal
and
The Princess' Man
so it's a given that I would watch their drama together. And I'm serious when I say my blood pressure is in jeopardy watching each episode. I feel like killing everyone in the drama to end their misery. I mean WTF is so sweet with revenge and whatnot? To be more realistic, I feel like ditching the Nice Guy fandom to save my sanity. But I know I can't.
A couple of days ago, the K-Dramasphere buzzed with news of
Yoon Eun Hye
confirmed as Park Yoochun's leading lady for
I Miss You
after denying it a couple of times and after attaching too many names for the project. Before that, the teenage roles were given to
Yeo Jin Gu
and
Kim So Hyun
of
The Moon That Embraces The Sun
.
Yeo Jin Gu and Kim So Hyun is love!
My ultimate favorite actress with my DBSK bebe and talented young actors in one drama? Is this really happening? I was totally in fan girl heaven that I spazzed out completely. I thanked the K-Drama gods and then realize that it is, again, a melodrama. Can't a fan girl have what she wants without injecting the term "melodrama" in it? To make matters worse, It'll follow
Arang and the Magistrate
(I'm also watching this), which means it'll go head to head with Nice Guy. Two melodramas in a week? Maybe I should tell my mom to set an appointment in a heart clinic somewhere...
I knew it was too good to be true but what the heck. Let's get it on melodrama! Let's see what's stronger, my fan girl devotion or your crazy plots?! We'll find out soon.